Mass Calendar and Intentions
Sunday 23rd February 2020 7th Sunday of Ordinary Time (Year A) Ps wk 3/4
Saturday Holy Hour with Confessions at 4.30pm with Benediction at 5.15pm
Saturday vigil 5.30pm - Agnes Haworth L
Sunday at St Josephs 9.30am - For the Parish
Sunday 11.00am - John Emile Laver (40th An)
Monday - No Mass at 8.00am - Weekday in Ordinary Time (Wk 7)
Tuesday - 8.00am - Nuala O'Maoileoin L - Weekday in OT
Ash Wednesday Mass - 5.30pm - Also please see newsletter for other opportunities to receive ashes.
Thursday - NO Mass - Weekday in Lent
Friday - 8.00am - Francis MacNutt - Weekday in Lent
L = Lately Dead, A = Anniversary of death
P = Personal Intention PI = Priest's Intention S = Sick B=Birthday F = Founders Mass M = Martyr V = Virgin D = Doctor B = Bishop P = Priest R = Remembrance Pp=Pope SMH=St Mary's Hall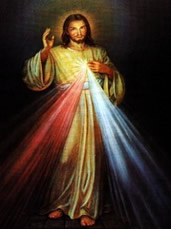 I trust in youl
Almighty, ever-living God, whose love surpasses all that we ask or deserve, open up for us the treasures of your mercy. Forgive us all that weighs on our conscience, and grant us more even than we dare to ask. Through our Lord Jesus Christ, your Son, who lives and reigns with you in the unity of the Holy Spirit, one God, for ever and ever.Amen.